Junior Angus
Nebraska Junior Angus Association information can now be found on their website at www.nejaa.org.
Officers & Advisors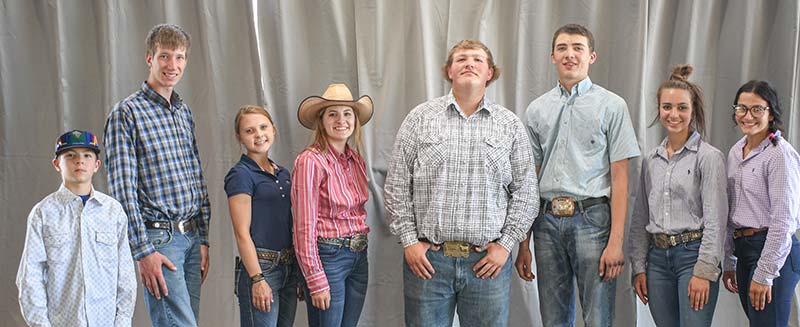 2021-2022 Junior Officers
Pictured Left to Right: Membership Director- Wyatt Smith, Osceola. Membership Director-Braden Schulte, Kearney. Secretary/Treasurer- Kacey Dethelfs, Ravenna. 1st Vice President- Rachel Smith, Osceola. President- Tavin Uden, Franklin. 2nd Vice President- Tucker Stagemeyer, Page. Communications Director- Kasey Meyer, Blue Hill. Communications Director- Addison Cotton, York.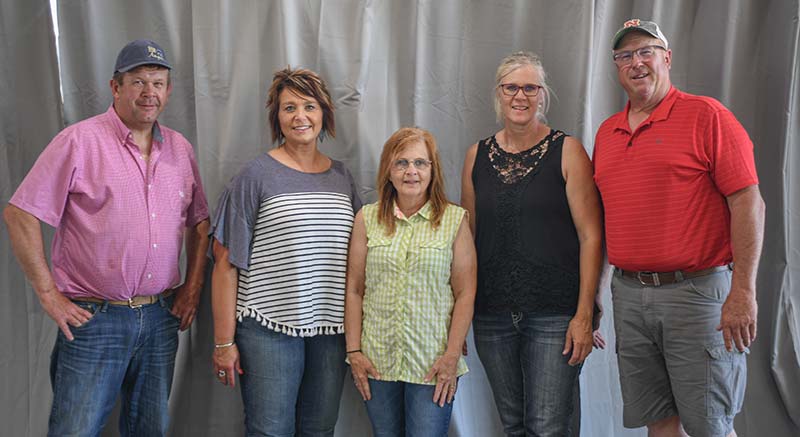 2021-2022 Junior Advisors
Pictured Left to Right: Jeff Meradith and Kim Cotton, Laurie Dethlefs, Gina and Bill Hudson. Not pictured is Aliesha Meusch.
---
Show Information/Entry Forms
---
Show Results
State Show Results
Winter Show Results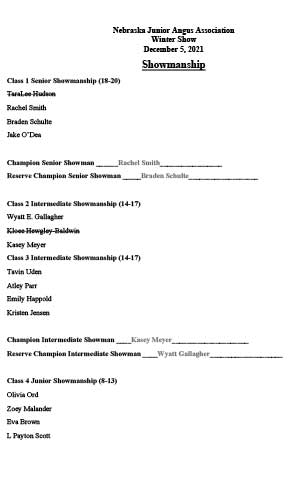 Winter Show Results
National Show Results
Other Show Results